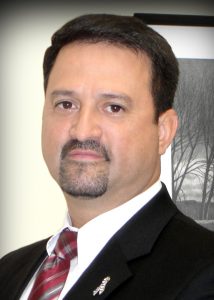 John A. Fuentes 
Boone, Rocheleau & Rodriguez, P.L.L.C.
17339 Redland Road, Suite 100
San Antonio
,
Texas 7
8247
Work
:
(210) 761-2040
Fax
:
(210) 761-2048
(
Vcard
)
John Fuentes brings a unique background and perspective as the newest partner of the firm. He was formerly in the Marine Corps followed by a career as a naval officer, retiring in 2003. He obtained his Bachelor of Science Degree in Nursing from Texas A&M International University and, in 1999, received his law degree from Baylor University School of Law where he was the Managing Editor of the Baylor Law Review. He subsequently obtained a Master of Science in Nursing degree and a Master of Business Administration degree the University of Texas at Tyler. John has represented clients in a variety of general civil litigation matters, but he has focused much of his 20-year legal career  representing health care providers of all specialties in both medical malpractice defense litigation and before their respective licensing boards.