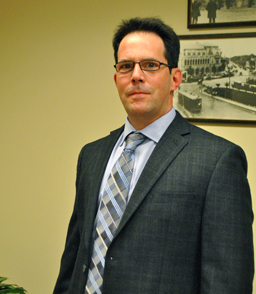 Marc Carmack
Boone, Rocheleau & Rodriguez, P.L.L.C.
17339 Redland Road, Suite 100
San Antonio
,
Texas
78247
Work

:

(210) 761-2040
Fax

:

(210) 761-2048
Marc Carmack spent his formative years in Austin, Texas. From a young age, his appreciation of diversity, honesty, and civility were heavily influenced by his rural Texan father's hardscrabble upbringing and his British mother's unique perspectives on life.
Marc obtained his Bachelor's Degree in Psychology from the University of Texas at Austin in 1993. During and for 5 following his undergraduate education, he was a dedicated employee of a non-profit, health care entity in Austin, Texas. In 1998, he chose to continue his formal education and enrolled in the Baylor University School of Law. In addition to the required, law school curriculum at Baylor, Marc participated in moot court and client counseling competitions, studied law for a summer semester in Guadalajara, Mexico, and was selected as the Jim Barlow Memorial Award recipient for outstanding internship work.
Marc obtained his Texas law license in May of 2001. Shortly thereafter, he relocated to San Antonio, Texas, to work for a small firm that specialized in medical malpractice defense work. During his tenure with that firm, Marc defended numerous health care facilities, physicians, nurses, and other medical providers in professional liability cases. After leaving that firm in 2007, Marc worked for an assortment of different clients in plaintiff, defense, and general counsel capacities. In addition to representing health care providers, his broad professional background has included: representation of plaintiffs in product liability and catastrophic injury cases; service as counsel for an assortment of political subdivisions; property tax collections; and, handling family, criminal, business, employment, and probate matters for an assortment of clientele.
In October of 2012, Marc accepted an offer to work with former professional peers at Boone, Rocheleau & Rodriguez, and returned to a practice focused upon the representation of health care providers.
Marc has made it a personal objective to give back to the community and enhance the reputation of the legal profession when possible by providing pro-bono legal representation and information for disadvantaged clients.  He is an avid sports fan, traveler, and aficionado of music and the arts.